Notice
In order to apply to KRK electronically for the certificate, one needs a qualified electronic signature, a trusted signature (podpis zaufany) or an electronic personal signature (podpis osobisty).
The issued document will have the form of an XML file which can be saved on a storage device (e.g. a flash drive, CD, DVD). The visualisation of the certificate is possible with the use of the functionalities of e-KRK. Printout is not a document.
Payment should be made only with the use of payment mechanisms made available in e-KRK.
W związku ze zmianą operatora płatności od 3 lutego 2017r. funkcja Elektronicznego Potwierdzenia Opłaty (EPO) nie będzie dostępna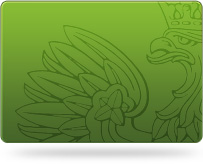 MS e-Platform
National Criminal Register
Register in the system in order to gain access to:
manage your data,
fill in requests / queries,
pay, sign and send requests / queries,
download responses.